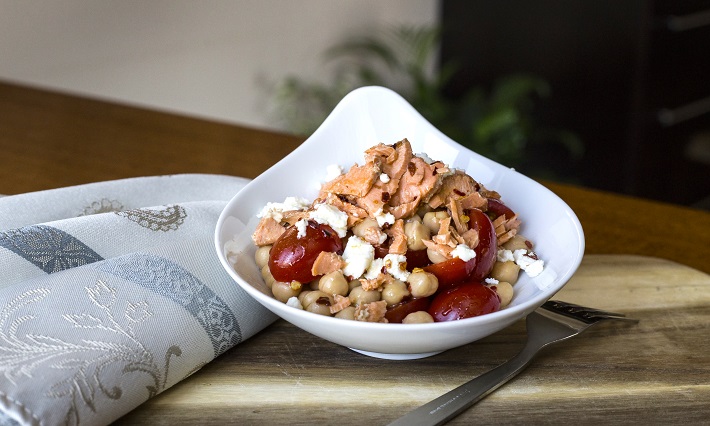 Colour Me Salmon and Chickpea Bowl
Directions
In a small bowl combine red chili flakes, olive oil, balsamic, and salt and pepper to taste. Set aside.
Mix together tomatoes and chickpeas together and place on a platter. Flake salmon over mixture and sprinkle goat cheese over entire salad.
Drizzle dressing over salad.
Tips and Tricks
For visual interest add some chopped fresh herbs like basil and parsley.
Substitute goat cheese with feta or your favourite cheese.