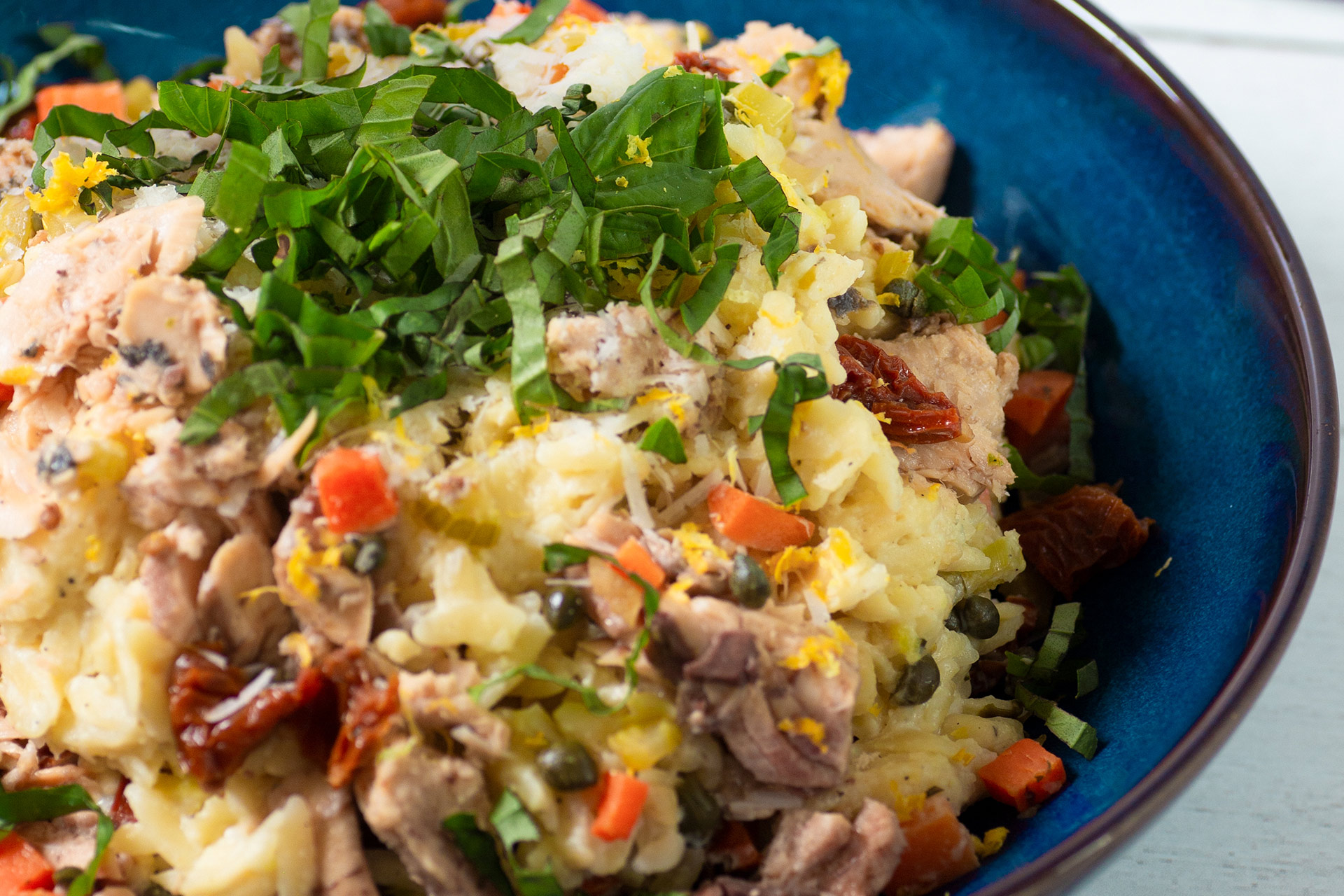 Creamy Salmon Orzo
Ingredients
2 tbsp unsalted butter

2 large shallots, diced

1 large carrot, diced

2 celery stalks, diced

3 garlic cloves, minced

1 tsp chili flakes

¼ cup capers

½ cup sundried tomatoes, chopped

2 cups orzo

Zest and juice of 1 lemon

3 cups chicken or vegetable broth

½ cup half and half cream (10%)

1 can (213g) Gold Seal Pink Salmon (Traditional)

1 cup Parmesan, grated

½ cup basil, to garnish

Salt and pepper, to taste
Directions
Heat 1 tbsp of butter over medium heat. Add shallots and cook until translucent. Add carrot, celery, garlic, chili flakes, capers, and sundried tomatoes and cook until softened, 5-7 minutes. Remove all vegetables from skillet. 

Melt 1 tbsp butter in the same skillet. Add the orzo and cook until golden brown stirring frequently, 2-3 minutes.

Add broth and bring to a boil. Once boiling, turn heat down to a simmer and frequently stir. Cook for 10 minutes or until all liquid is absorbed and orzo is al dente.

Stir in cream and lemon juice. Continue stirring for 3-5 minutes. 

Turn off the heat. Stir in sauteed vegetables, half of the cheese, and salmon. Garnish with lemon zest, remaining cheese, black pepper and basil.
Recipe Reviews