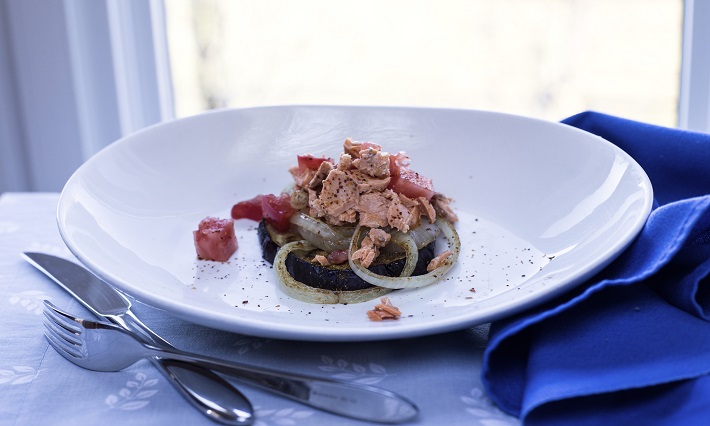 Salmon Masala
Ingredients
2 

cans (170g) Gold Seal Wild Sockeye Salmon ( Skinless / Boneless )

, drained

3 

large 

eggplants cut in ¼" rounds

2 

large 

onions, cut in 1/4 inch rings

6 

tbsp 

extra virgin olive oil

1 large tomato, large dice
Directions
Preheat oven to 350 degrees.
In a large bowl combine egg plant, onion, salt, cayenne, curry powder and olive oil.  Mix well.
Place in single layer on parchment lined baking sheet and bake for 25 minutes turning once.
Layer cooked eggplant on a serving tray and add diced tomatoes, sprinkle salmon over the top and serve.
Tips and Tricks
For visual interest top with chopped parsley or mint.
Toasted pumpkin seeds would add crunch to this elegant dish.