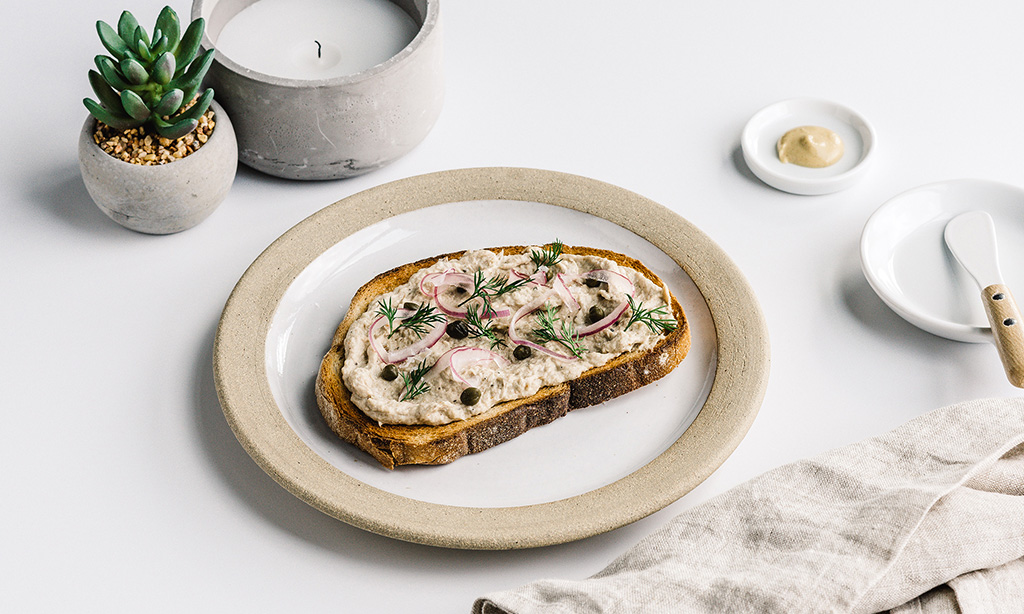 Smørrebrød
Smørrebrød is a Danish-inspired open-faced sandwich, and it's so good! Our simple recipe uses different spreads, fresh lemon, dill, and Gold Seal Mackerel in Olive Oil
Ingredients
Directions
MAKE THE PICKLED RED ONIONS:
Place the onions in a bowl and toss with the sugar and salt. Let sit for 10 minutes, the drain off any excess liquid.
Stir in the vinegar and dill and taste, adjusting salt and sugar. Set aside.
MAKE THE PATE:
Add mackerel, cream cheese, mayonnaise, Dijion mustard, lemon juice, cayenne, pepper to a food processor or blender and blend until thick and creamy, adjusting lemon, and pepper as necessary.
ASSEMBLE:
Spread mustard on toast, then top with pate, dill, capers, and the pickled onions.