In our last post, we introduced the newest member of the Gold Seal lineup, hot smoked mackerel. Since then, our excitement to share this remarkable new taste experience with you hasn't waned. In fact, we're equally excited to talk about the three perfectly balanced flavour varieties and to share what we consider to be their perfect pairings.
Gin & Tonic
Not to worry, you'll still be able to drive after enjoying our delicious hot smoked North Atlantic mackerel dressed in juniper berry and coriander seed oils. Sophisticated and balanced, the flavour is inspired by gin and tonic.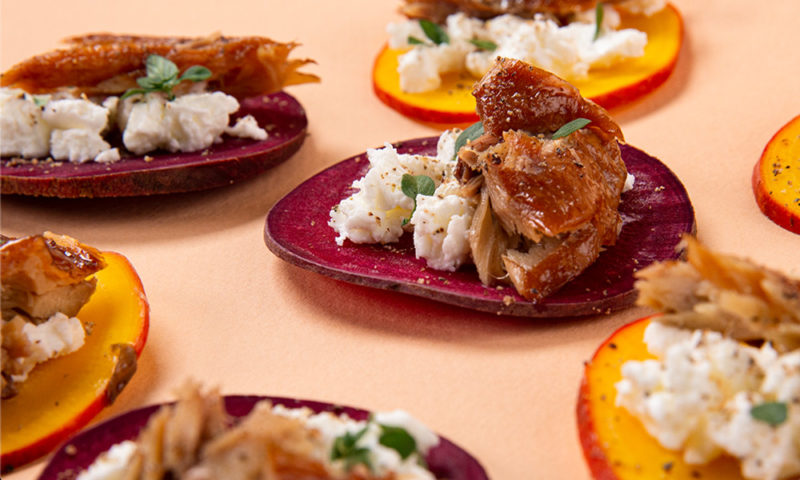 A simple, healthy appetizer that will leave your guests craving more, our smoked mackerel on beet slices is made with just four ingredients. Paper thin beet slices are topped with goat cheese, our Gin and Tonic Hot Smoked Mackerel, and cracked black pepper.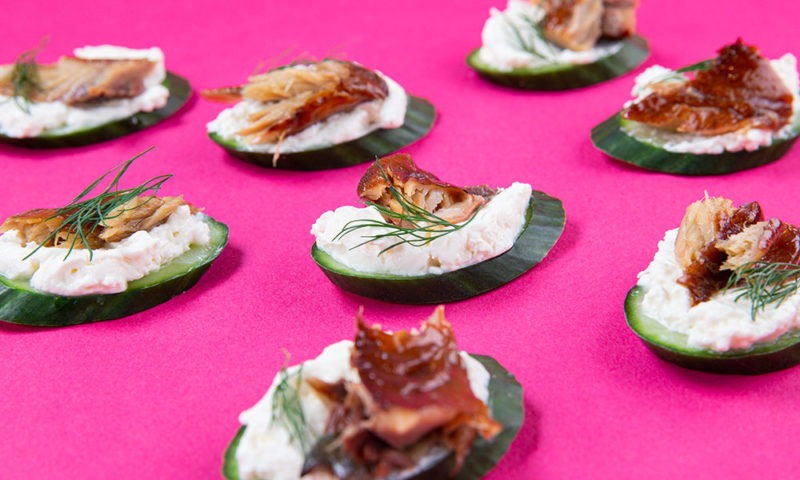 Another four-ingredient appy made with clean ingredients, this gin & tonic hot smoked mackerel on cucumber rounds is also a crowd pleaser. Cream cheese, fresh dill, and gin and tonic hot smoked mackerel tops crisp cucumber rounds.
Peppered
Our peppered hot smoked mackerel is seasoned with lots of pepper, a dash of salt and bathed in silky sunflower oil. Rich and smoky yet perfectly seasoned, it offers a classic flavour profile.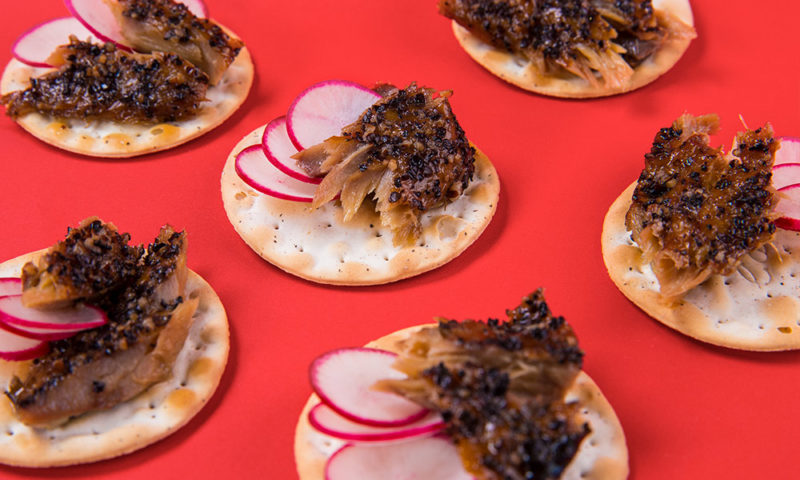 With just a few minutes and three simple ingredients, you can prepare a satisfying snack that's bursting with smoky, peppery flavour. Simply top your favorite crackers with peppered smoked mackerel and add a thin slice of radish for a delightful crunch.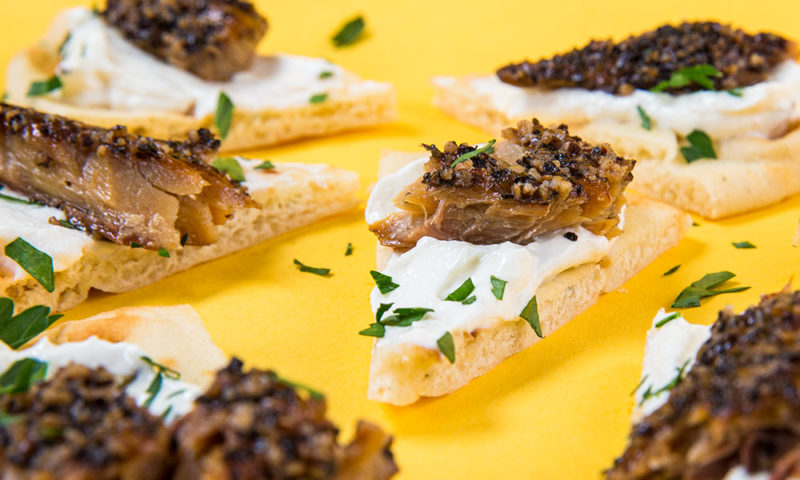 Making a hardier snack or appetizer, you'll only need three ingredients to enjoy this recipe. All you'll need to do is smear some garlicky tzatziki on pita slices and top them with peppered hot smoked mackerel.
Sunflower Oil
For the purist, this flavour is bathed in luscious silky sunflower oil, giving the smoky flavour of the hot smoked mackerel center stage.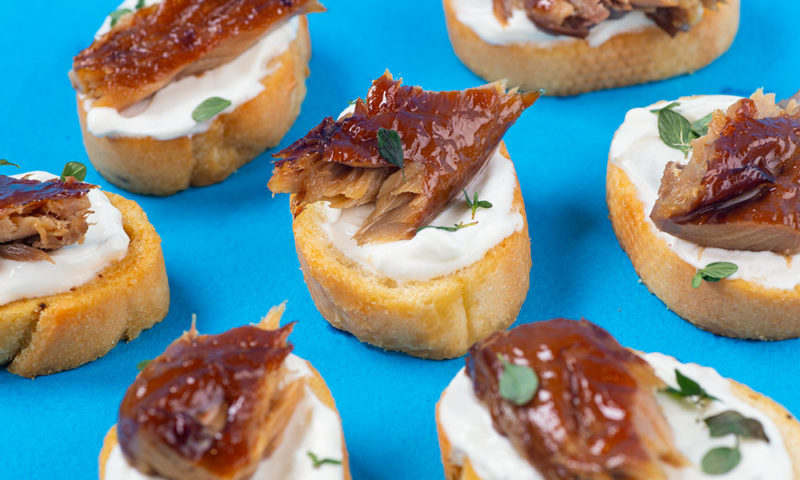 If you find the bold flavour of horseradish intimidating, fear not because we found its perfect pairing in our hot smoked mackerel in sunflower oil. The smoky flavour of the mackerel stands up to creamy horseradish sour cream perfectly.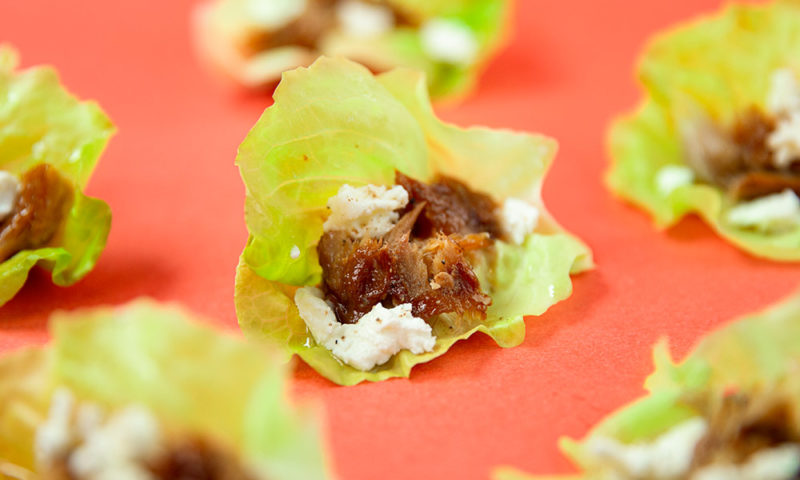 We really can't imagine anything lighter or more elegantly simple than a lettuce cup appetizer and this one definitely won't disappoint. Crisp lettuce leaves are topped with goat cheese, honey and hot smoked mackerel in sunflower oil. It's the perfect balance of smoky, salty, and sweet flavours all wrapped in a satisfying crunch.
Find all three flavours of our hot smoked mackerel at your local grocery store and find your perfect pairing with these recipes.