While breakfast has long held its reputation as the most important meal of the day, a balanced lunch is the key to keeping your energy up throughout the afternoon. Having a healthy, balanced lunch can help prevent that mid-afternoon crash and mental fogginess that many of us are all too familiar with. It's also an effective way to curb your hunger until you can have a balanced dinner. No more binging on snack food when you get in the door or hitting the drive through on the way home!
So what's the best way to get a balanced lunch without breaking your budget? Well, a little bit of planning and meal prep goes a long way! Find easy lunch recipes that you can prepare the night before or as part of a meal prep ritual. Make sure you stay stocked up on the ingredients to prepare these easy lunch recipes so you don't have any excuses to fall out of the routine of prepping your lunch. Packed with protein and nutrients, canned salmon and canned mackerel are great examples of ingredients to keep in your pantry. They're incredibly versatile, making them a great addition to a wide range of easy lunch recipes. That being said, we have a few favourites that will satisfy you and keep your energy up through the afternoon.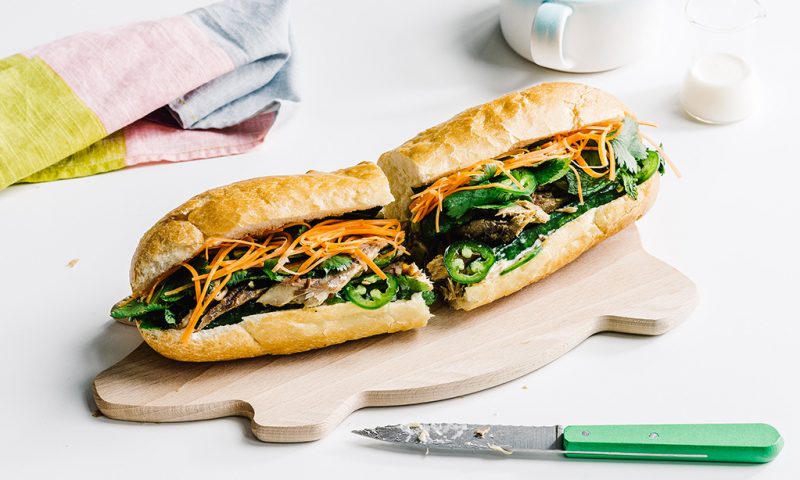 Our take on the popular Vietnamese sandwich features our Gold Seal canned mackerel paired with pickled and fresh veggies. Fresh cilantro and mint add a burst of refreshing flavour. This one is sure to please your taste buds while keeping you full and going easy on your wallet.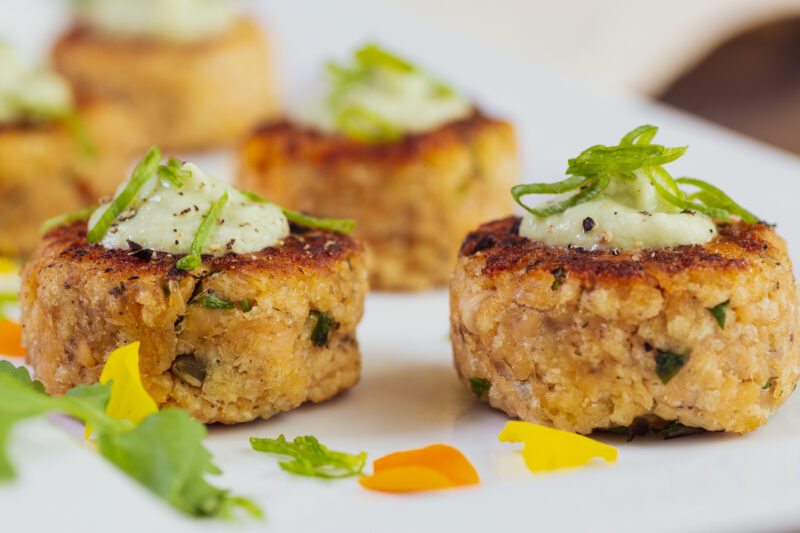 Meal prep friendly and packed with all the healthy nutrients found in salmon, these bites are made with our delicious skinless, boneless wild pink canned salmon. And did we mention: creamy avocado dressing? You simply can't go wrong with these delicious little bites.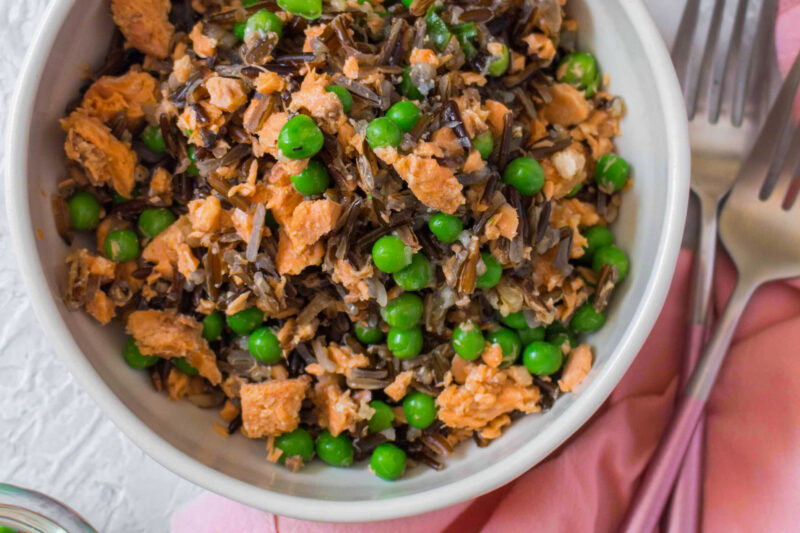 Served immediately or chilled, this salad makes for a hearty lunch that will keep you going right to dinner time. Made with our protein packed skinless, boneless wild sockeye canned salmon, filling wild rice, and the crisp green peas this salad will quickly become a favourite in your easy lunch repertoire. 
We're really doing away with tradition with our take on the traditional Caesar salad. Fresh kale, nutritious wild pink canned salmon, crunchy croutons, and creamy dressing make for a flavourful yet healthy twist on this classic.