It's a familiar struggle: life is busy and the troops are hungry. Sure, you can reach for that box of macaroni and cheese… Maybe slice some hot dogs into it in a weak attempt to add substance and flavour, but before you do, we encourage you to check out some of our favourite weeknight salmon recipes. Armed with a can of Gold Seal salmon and a few other pantry staples ingredients, we guarantee you can create something more inspiring in just as little time.
Whether you're in the mood for the light, mild flavour of pink salmon or the bold richness of sockeye we're sure you'll find the perfect recipe for every weekday below.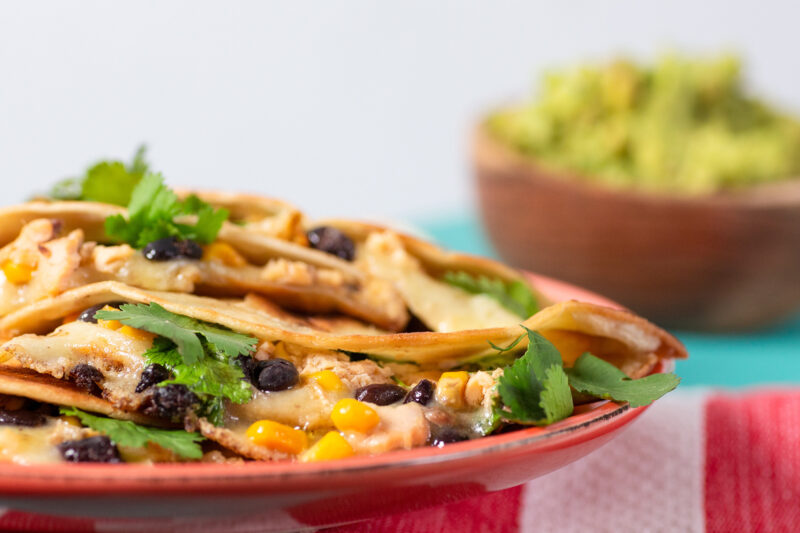 Simple, delicious and kid-friendly, these salmon quesadillas are quick to prepare and bring together energy-boosting veggies and our skinless, boneless pink salmon. Prep them ahead of time and you've got a quick, satisfying meal at your fingertips.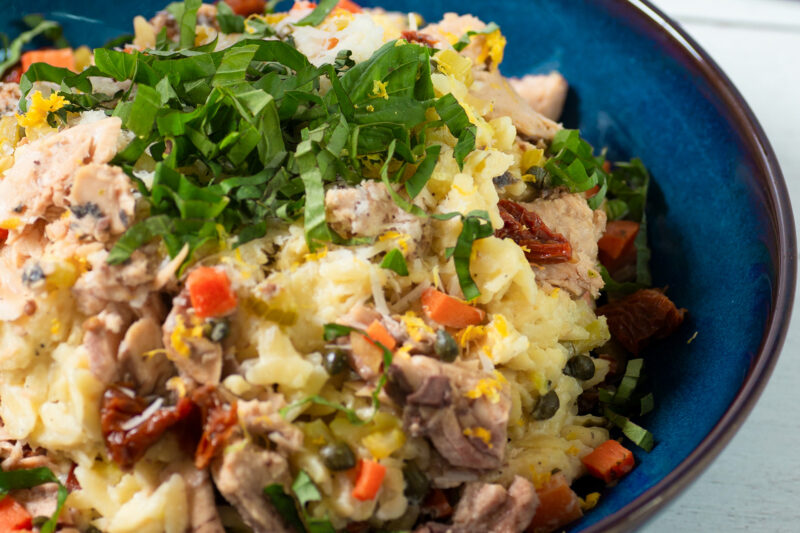 Aromatic basil, delicate wild pink salmon, and the sweet-tart flavour of sundried tomatoes are just a few of the things we love about this creamy orzo, but there's so much more! Try it for yourself — you won't be disappointed.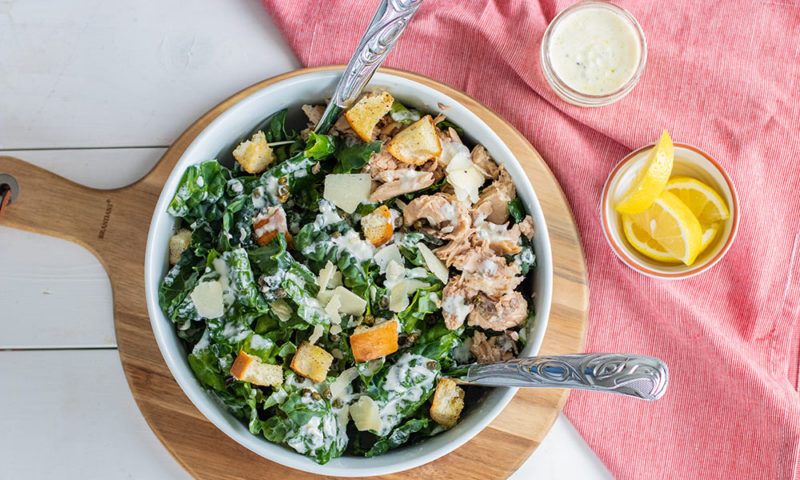 Who can argue with the mighty kale Caesar? Perfectly balancing the bold, classic flavour of Caesar dressing with nutritious, crisp kale it's no wonder this salad has become so popular. With the help of delicate pink salmon and crispy capers, we've taken this weeknight staple up another notch. Try it for yourself—you won't be disappointed.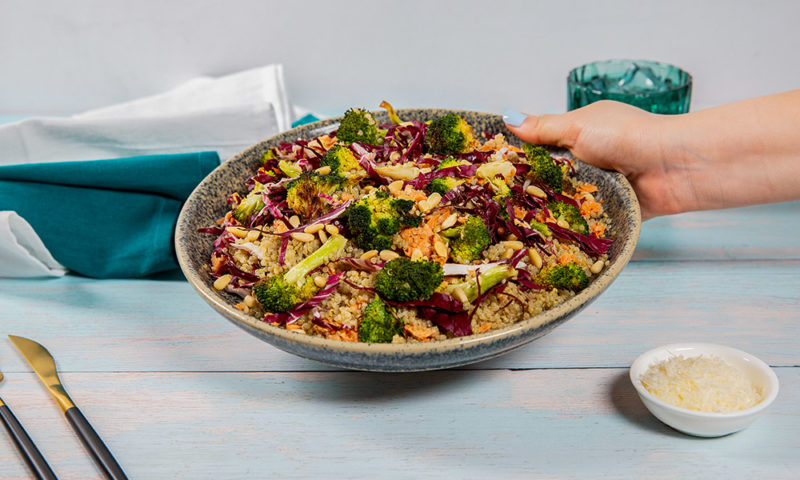 Nutritious and sophisticated, this salad combines crunchy broccoli, spicy arugula and the light bitterness of radicchio with protein powerhouses salmon and quinoa. Finished with a silky anchovy dressing, crunchy pine nuts and parmesan this salad is sure to class up any weeknight dinner.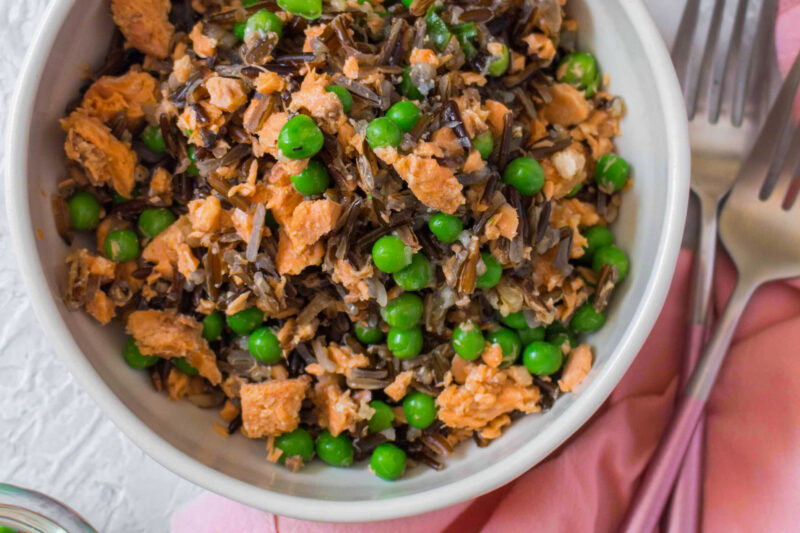 Filling, delicious, and meal prep friendly, we suspect this salad will quickly make it into your weekly rotation. Wild rice, peas, and wild sockeye salmon are tossed in a zingy lemon, basil dressing and served cold.