Summer is in full swing and Canadians across the country are spending time in the great outdoors! If you're planning to join in the fun with a camping trip this summer, we're here to help with some simple-to-prepare camping meals that are also creative, moving beyond the standard hot dogs and hamburgers! After all, camping should be a vacation like any other, giving you the opportunity to enjoy good food and good company.  
Great Camping Recipes Start with Simple Ingredients
Without the comforts of your home kitchen, cooking while you're camping can become a real chore. That's why it's important to focus on simple but flavourful ingredients that don't need a lot of prep or cooking time. Of course, it's also worthwhile to make sure these ingredients are nutritious and satisfying so you have the energy to enjoy kayaking, swimming, hiking, cycling, and whatever other activities define camping for you!  
Pick up items like salad mixes that don't require too much cleaning or chopping and pre-cut fruit and veggies. For carbohydrates, lean on things like granola and whole wheat pasta. When it comes to protein, the simplest solutions are eggs and canned fish. Both are nutritious, flavorful, don't need to be frozen, and don't require extensive cleaning or prep.  
With all this in mind, we've compiled our favourite camping recipes using Gold Seal products: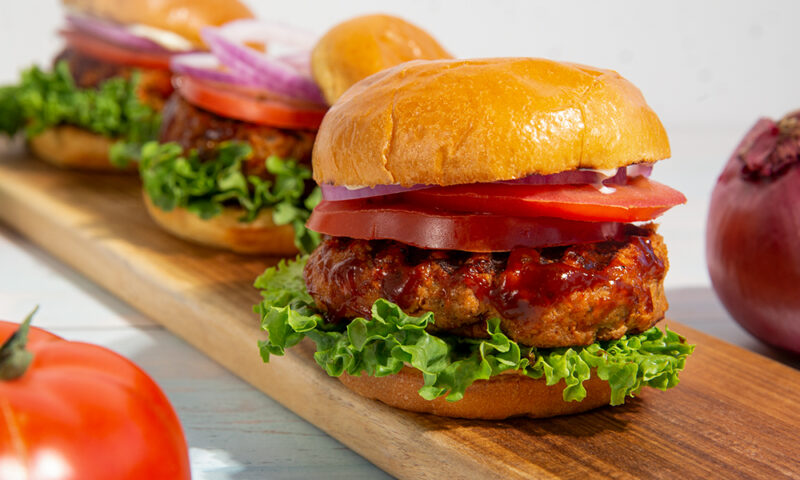 We love enjoying a tasty burger while camping, that's why Salmon Burgers are at the top of our list! Made with Gold Seal Pink Salmon and flavoured with plenty of BBQ sauce, these burgers will have everyone asking for seconds.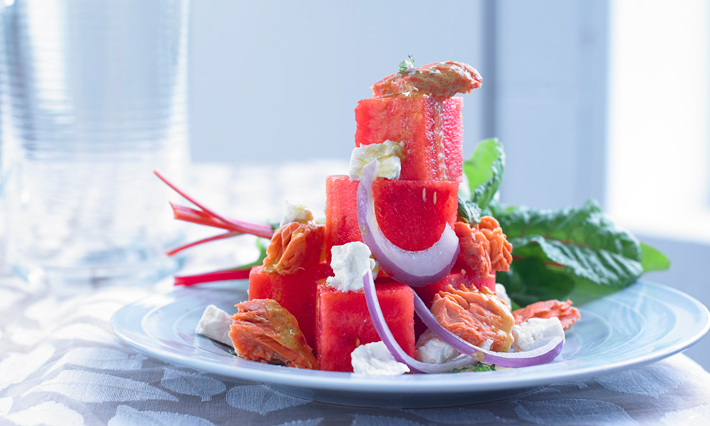 Sweet, salty, savoury… It's all here in this refreshing summer salad made with watermelon, feta and Gold Seal Wild Sockeye Salmon.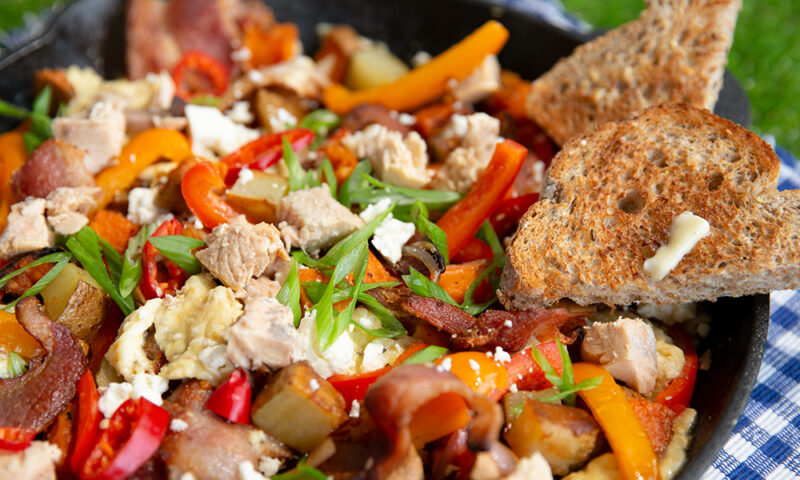 Breakfast is rumoured to be the most important meal of the day and we certainly can't argue with that when it comes to camping. Fuel your family for an entire day of activities and water sports with this breakfast scramble made with Gold Seal Sockeye Salmon, veggies, eggs, and feta cheese.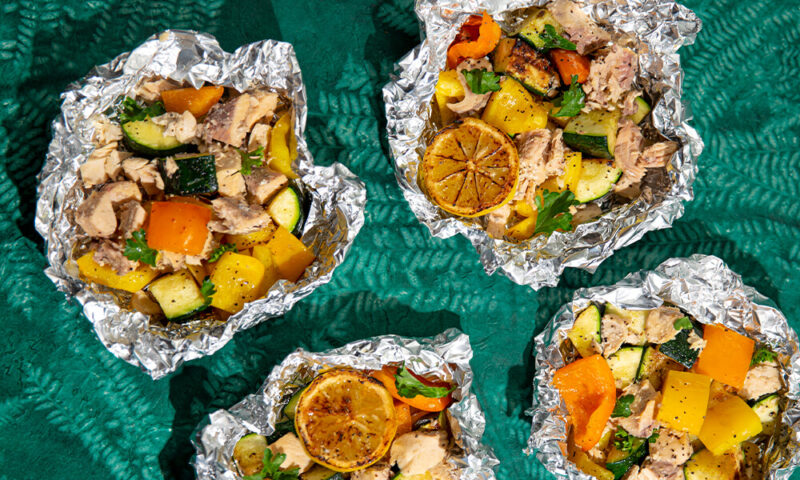 Yes, you read that right: just five ingredients are all you need to make this rather impressive camping meal. Cooked with flavourful veggies, this meal made with Gold Seal Pink Salmon checks all the boxes: nutritious, tasty, and easy to prepare.   
With these recipes in hand, stock up on your favourite veggies and Gold Seal Wild Salmon products and make the most out of the great outdoors this summer. 
Comments